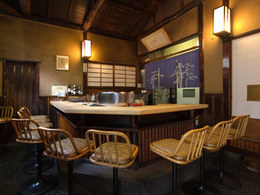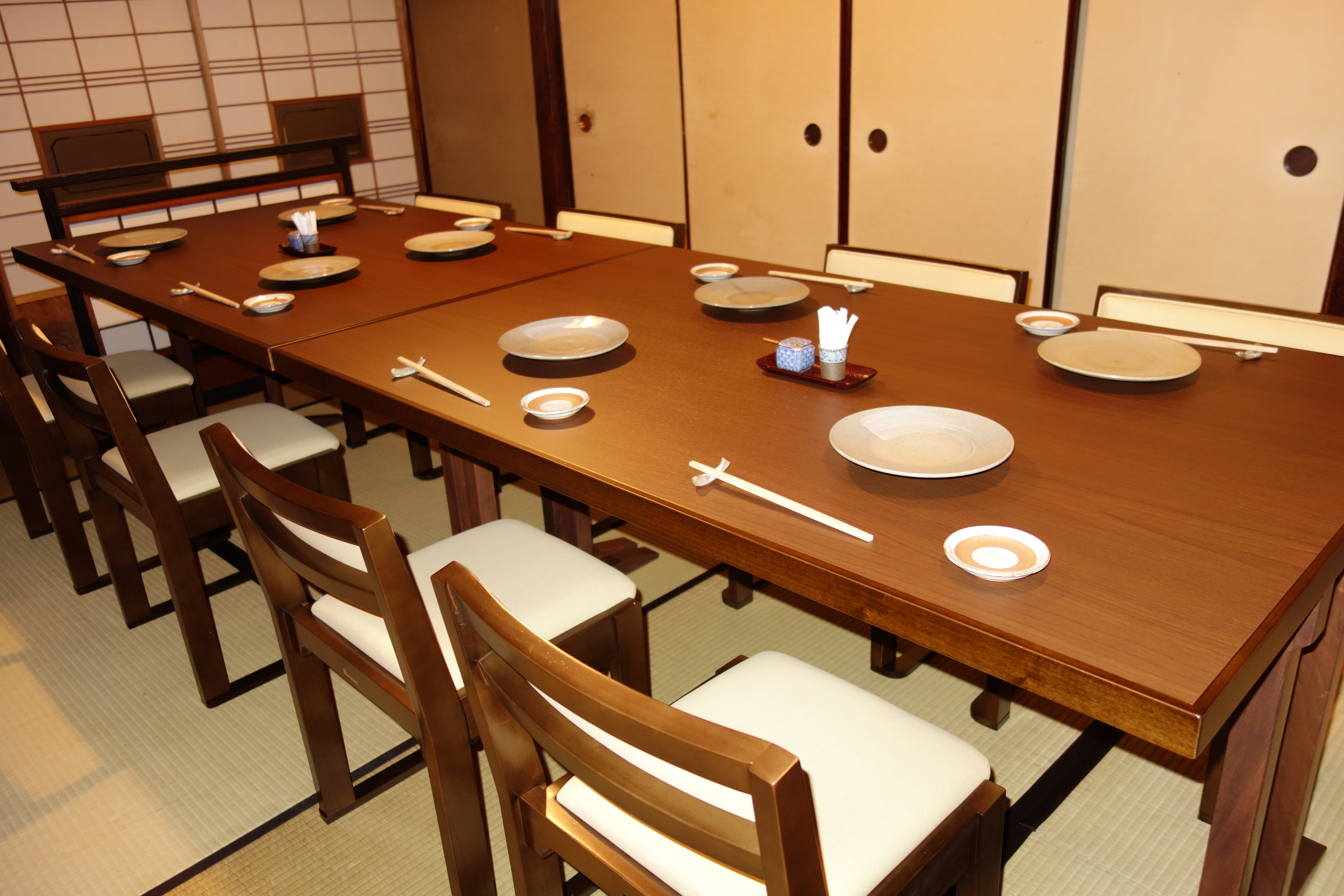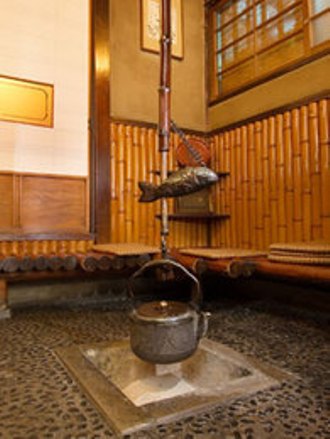 Introduction
  Tenmo originates in 1885,when Mosaburo Okuda started his business serving tempura at sidewalk stalls.
Later in 1907,he closed this mobile style tempura shop and opened a restaurant at this site.
This building was rebuilt 1947.
Ever since its founding. Tenmo continues to preserve the original Edo-mae-cooking style by usingsesame oil for frying.
Enjoy seasonal changes of seafood and vegetable,starting from ice fish (shirauo)and butterbur sprout (fuki-no-toh) in spring time ,ayu(ayu),Japanese whiting (kisu),dragonet(megochi),and salt water eel(anago).
Abalone(awabi)in summer time and silverskinned sweet chestnut(kuri-no-shibukawa-age)* in autumn time is quite popular among our guests.
*Silverskinned sweet chestnut(kuri-no-shibukawa-age)is raw sweet shestnut covered by silverskin and deepyl fried
Open
Monday~Saturday
Lunch・・・・・Noon-2:00pm
Dinner・・・・・5:00pm-8:00pm
* reservation required by previous day for dining on Saturday evenings
Closed
Sunday, PUblic Holidays, Saturdays in August
Menu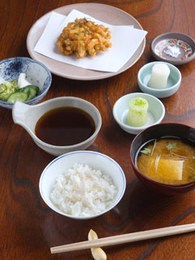 Tempura meal course (Includes assorted tempura,rise,miso-soup,pickles)
Lunch B: \ 5500
Lunch A: \12100
Lunch S: \15400
Dinner A: \12100
Dinner S: \15400
Fruit
MUsk melon:¥4400  (reservation required)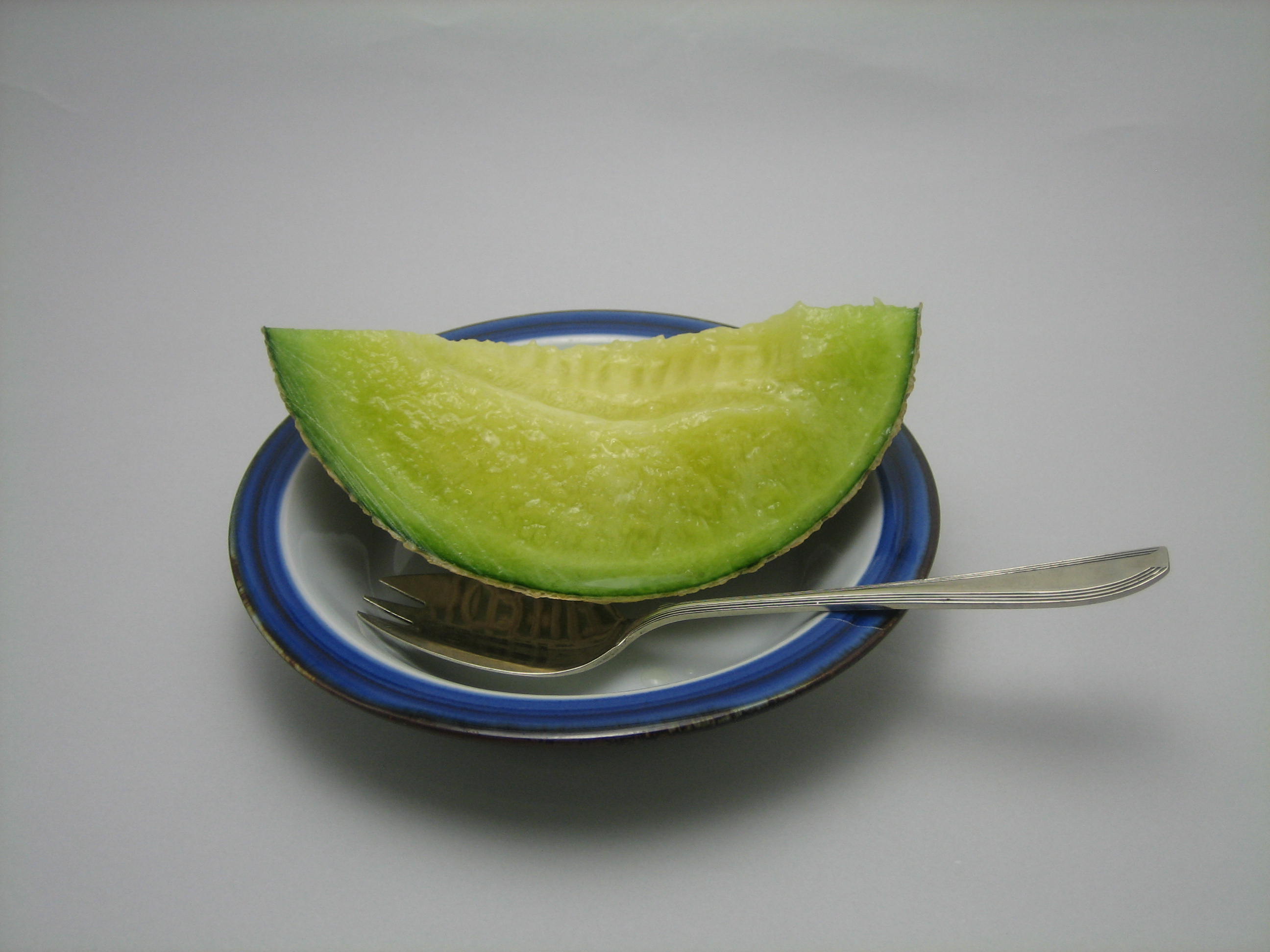 Access
Close to Mitsukoshi-mae Station of Tokyo Metro 2min.
walk from JR Shin-Nihombashi Station (Use#4exit,not A4 or B4 exits)
Location: 4-1-3 Nihombashi Honchou, Chuo-ku, Tokyo 103-0023
Phone: 03-3241-7035